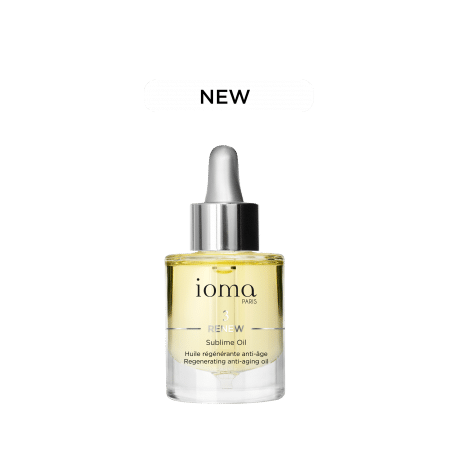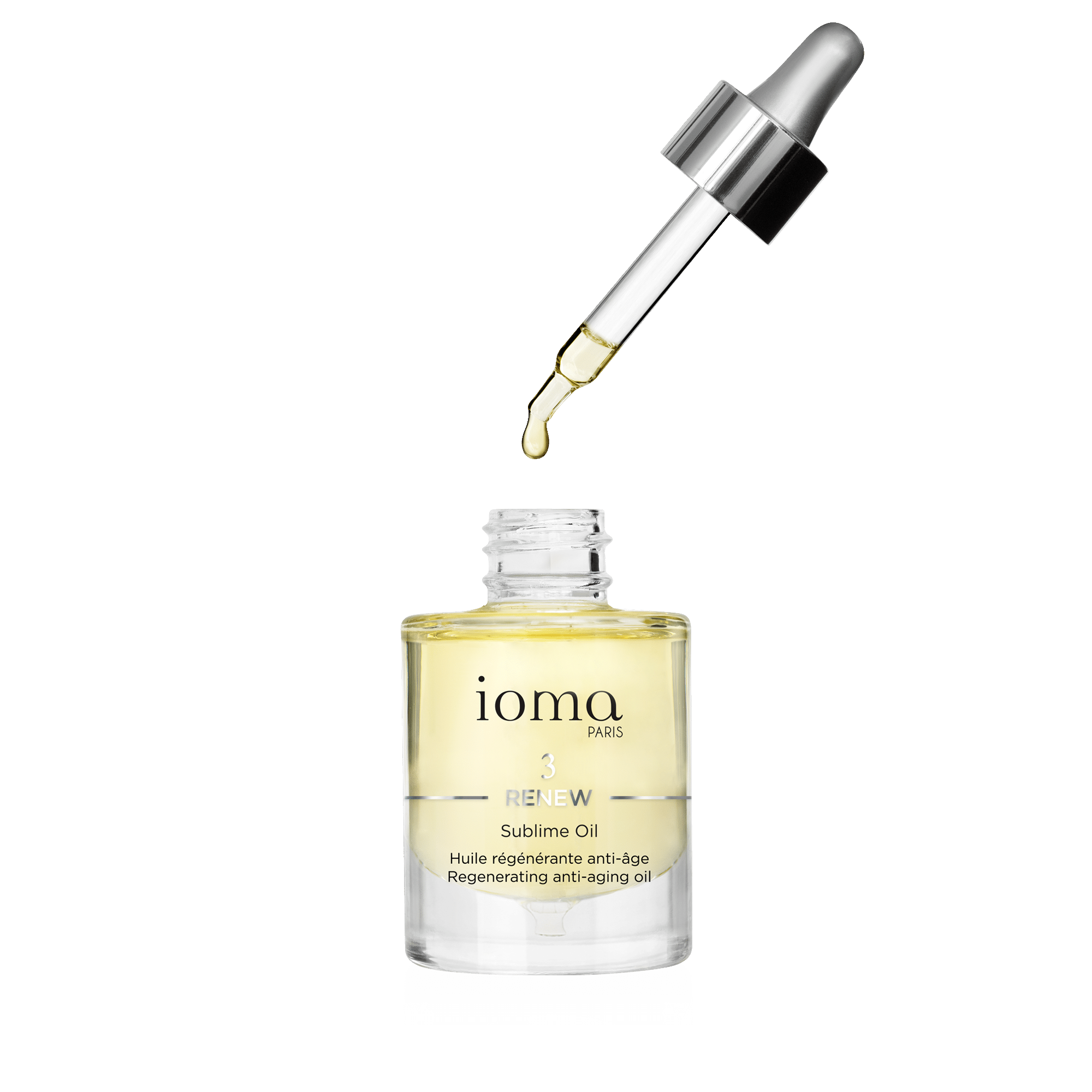 This regenerating anti-aging oil provides the skin with nutrition, moisture, and firmness. Its formula combines the richness of precious oils with the power of a serum. Drawing inspiration from regenerative medicine combined with microbiome technology, it stimulates the reconstruction of the dermis by reducing wrinkles and strengthens the skin's protective barrier. Indulge in the divine fragrance and texture of Sublime Oil for a unique sensorial experience.
Discover the product details
$

232.50
30 ml / 1.0 FL. OZ.
Sublime Oil
Day after day, the skin is plumped up. Better nourished, it seems more toned, smoother and plump, with a finer texture. The face looks younger and more rested.

This delicate oil with divine texture leaves a velvety and comfortable non-oily finish on the skin.

Immediately, the skin is better nourished for 100% of women*.
From the first application, 100% of women feel a sensation of comfort and soothing of the face*.
Day after day, the skin is better protected against external aggressions for 95% of women**.

After 3 weeks:
Moisturized skin for 100% of women**.
100% smoother skin and refined skin texture**.
Firmer and more plumped up skin for 91%**
90%** regenerated skin

The skin is moisturized, plumped and protected.
Sublimated by a velvety finish, the skin texture is refined.

*Use test on 21 women, results after application of Sublime Oil.
**Use test on 21 women, results after 21 days of application of Sublime Oil.

Squalane, Caprylic/Capric Triglyceride, Macadamia Integrifolia Seed Oil, Octyldodecanol, Linum Usitatissimum (Linseed) Seed Oil, Oenothera Biennis (Evening Primrose) Oil, Isopropyl Palmitate, Brassica Campestris (Rapeseed) Sterols, Cetearyl Alcohol, Parfum (Fragrance), Lecithin, Aqua (Water), Sorbitan Trioleate, Helianthus Annuus (Sunflower) Seed Oil, Tocopherol, Swertia Chirata Extract, Limonene, Apium Graveolens (Celery) Seed Extract, Linum Usitatissimum (Linseed) Seed Extract
MAIN ACTIVE INGREDIENTS & ACTIONS
Vegetal oils : macadamia, linseed, evening primrose

Nourish and regenerate the skin.

Phytosterols extracted from rapeseed

Restores the skin barrier and strengthens the skin microbiome.

Swertiamarin

Visibly reduces wrinkles and smoothes the skin.

Celery seed and flax seed extracts

Provide firmness and tone while improving skin texture.
Your loyalty
rewarded £1 spent =
1 reward point

100% secure
payment Visa, Mastercard, Diners
Discovery, Paypal, Alipay

Samples
offered* Try our products
before buying

72h* free delivery
from $US100 Straight to your door
in less than 72h

Free product
returns* Your product
reimbursed 100%

Customer
Service Do you have
a question?
Beauty

advice

Apply in the morning and/or in the evening on the whole face and neck perfectly cleansed.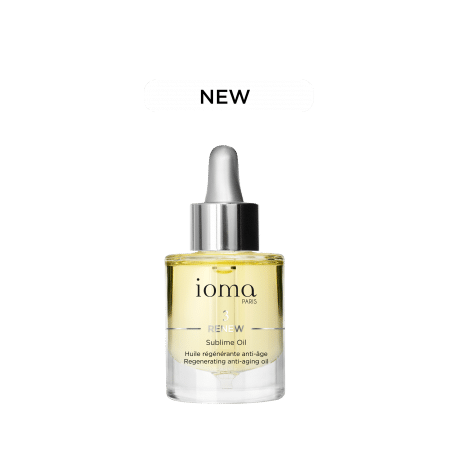 Beauty

ritual

Browse our selection of recommended products with Sublime OilI personalize my Beauty ritual.

The daily routine for mature skin

Price of the 3 products:

In Stock

Add to cart