N°1 in
Personalized Cosmetic
IOMA offers treatments with proven efficiency, created and formulated
from the IOMA skin atlas, with an exceptional database of over 1 million
diagnostics, which continues to grow each day.

IOMA means "mine". Just read in the opposite direction.

IOMA is cosmetics for you, for your skin alone

IOMA, perfection for your beauty.
The 5 key words
Personalisation
High-Tech diagnosis
Synergy of active ingredients
Proven results
Made in France
The key figures

Every minute
In France, a woman
chooses IOMA for
her beauty

29
countries where the
IOMA brand is present

+50
treatments
available

105
active ingredients used
in synergy

3,000
diagnostic devices
deployed
worldwide

40,257
formulae available
for MA CRÈME

Over a million
skin diagnostics
performed in 3 years

42 millions
euros have been dedicated to technology research since 2010, and investments continue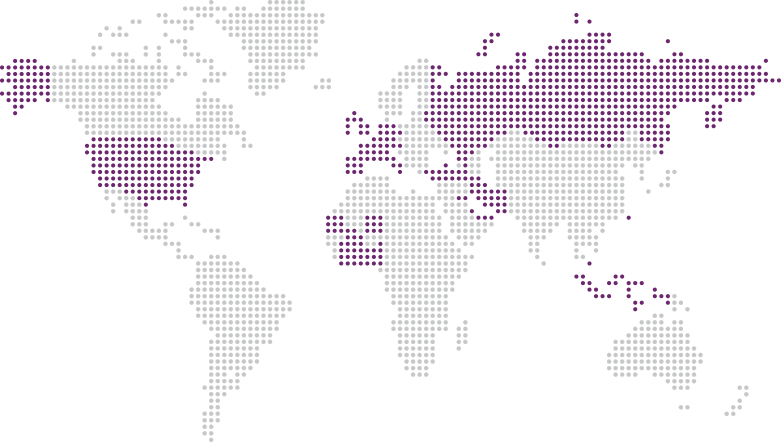 Marionnaud - Paris Champs Elysées

Beauty Success - La Rochelle

Paris Saint-Germain- IOMA Boutique

Wien - Marionnaud Steffl

Singapore - Robinson's

Jakarta - Seibu
The key dates
2017
2016
2015
2014
2013
2012
2011
2010
IOMA Paris reinvents MA CREME
In one minute flat, customised MA CREME is prepared before your eyes with IOMA In.Lab! Never before has customisation gone this far.
IOMA Paris increases its presence in Asia
After Taïwan, IOMA is now present in Malaysia, Hong Kong and most recently in Iran.
IOMA Paris is introduced in the Middle East
With the opening in Qatar in June, IOMA established itself in the United Arab Emirates (Abu Dhabi and Dubaï) and in November at Areej, Bloomingdales and Harvey Nichols.
IOMA Paris launches its first fashion combination for Christmas
The
IOMA X .Kate Lee Christmas Case
combines Paris' chic and the world of leather goods. Kate Lee has a best-seller with IOMA Lip Lift !
IOMA Paris celebrates one year with La Boutique!
Located in the heart of Paris, in the Saint-Germain district, La Boutique IOMA Paris has just celebrated its first anniversary along with many personalities and loyal customers.
IOMA Paris opens its first store in Paris
Located in the heart of Paris at 77 boulevard Saint-Germain, the first IOMA Paris store is a genuine techno-temple dedicated to beauty.
The launch of IOMA Paris in Taiwan
Following the success of IOMA Paris in Indonesia and Singapore, IOMA continues to expand in Asia by entering the Taiwanese market.
IOMA Paris consolidates its position among the network of pharmacies throughout France
IOMA Paris extends its distribution network, selecting pharmacies involved in the over-the-counter drugs and personal hygiene products and the beauty sector.
IOMA Paris innovates with the IOMA A MOI app
The app attracts new fans each day, with up to 15,000 users recently!
IOMA Paris continues to expand in Spain and Portugal
Working with its long-standing partner Marionnaud, IOMA Paris is continuing to expand in Spain and Portugal.
Present in 17 countries and 3 continents through 1,500 sales outlets
In 5 years, IOMA has managed the feat to set up in 17 countries and 3 continents with 3 models: pharmacies, department stores and perfumeries. In total, 1,500 sales outlets offer IOMA care.
2,200 skin diagnostic devices deployed worldwide
IOMA has networked 2,200 skin diagnostic devices worldwide, capable of continuously feeding the data in the IOMA Skin Atlas.
10,000 users for the IOMA A MOI apps.
The IOMA A MOI app. has reached 10,000 users worldwide.
Launch of one of the first facial treatment sites in the world in terms of the number of references proposed
IOMA created its first e-commerce site with the possibility of making personalised treatments from among 80 514 formulas and 50 pre-prepared products. The IOMA site is one of the leading face treatment sites in the world in terms of the number of products available.
IOMA has reached 1,000 outlets in the world after further growth:
- opening of the first flagship IOMA Revelation in Jakarta, Indonesia, a unique area of over 60 m2 with all IOMA technology.
The deployment of the brand continues in the department stores Seibu and SOGO in Indonesia and also in Tangs and BHG Bugis in Singapore
- deployment of the brand in Italy, Russia and the flagship stores of the Boots brand in the UK.
- launch of travel retail at Geneva airport.
Launch of the IOMA A MOI mobile app
IOMA is launching the first mobile app. to give the UV index wherever you may be for the next 48 hours.
New international growth
IOMA is opening its first store in Asia, in Singapore on the famous Orchard Street at Robinson.
IOMA continues its growth in Europe and is now present in Belgium, the Netherlands and Luxembourg.
Strategic partnership with Unilever
To accelerate its deployment in Asia and its research capabilities, IOMA is forming a strategic partnership with Unilever.
Creation of the IOMA corner at Harrods
IOMA launches its first corner in the most famous department store in the world, Harrods, in London.
Launch of the brand at Marionnaud in Austria
Presence in over 500 perfumeries in France
Less than two years after its launch, IOMA is now present in 500 perfumeries in France.
Launch in Marionnaud perfumeries
After unprecedented business results in 3 test perfumeries, IOMA opens at Marionnaud with a diagnostic device in each perfumery.
Launch of the brand in pharmacies in Spain.
Creation of the brand
Jean Michel Karam – partner at Vera Strubi, the creator of the famous Angel perfume by Thierry Mugler, has created the IOMA treatment range (meaning mine backwards). A new cosmetic is born: personalised cosmetics.
Launch of IOMA in Beauty Success perfumeries
Beauty Success is the main partner of IOMA; its success was immediate and its listing was extended to the entire network.