Pureté
Astringent Foam Toner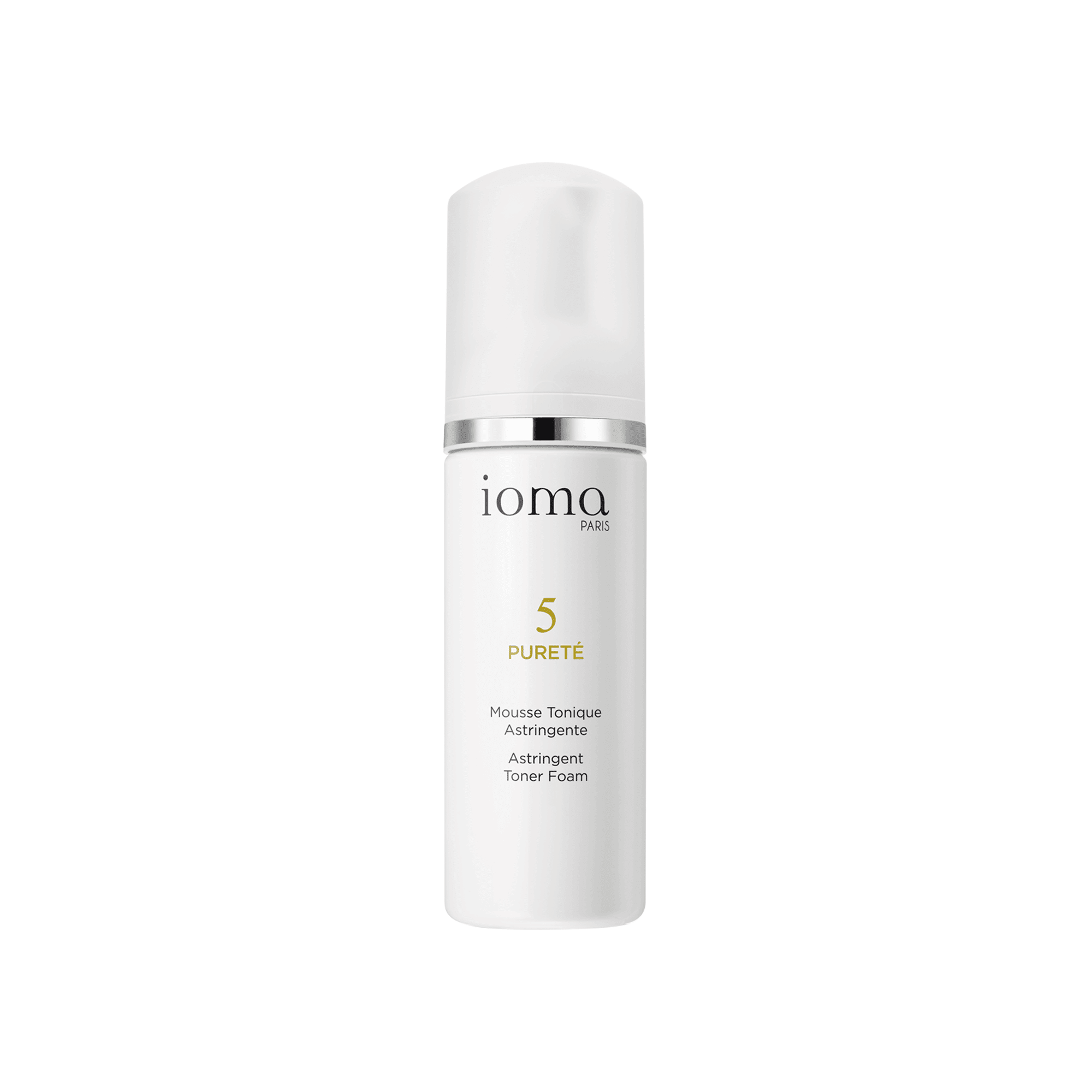 Pureté
Astringent Foam Toner
Facial cleansing foam that removes impurities and excess sebum.
FREE DELIVERY
from
$US120
, with parcel tracking.
See details
Details
IOMA Astringent Foam Toner is a cleanser with a soft texture, and is 100% pleasure. It cleans and purifies facial skin, removes impurities and excess oil, and tightens pores.
Texture
The IOMA Astringent Toning Lotion is an original airy foam. Both light and creamy, it is a pleasure to apply.
Usage tips
IOMA Astringent Toning Lotion is a real cleansing treatment.
Use morning and evening.
Apply IOMA Astringent Toning Lotion to fingertips and apply to the face in small, circular movements.
Then, rinse with warm water.
This creamy lotion effectively eliminates impurities and make-up residue; it also lastingly purifies the skin.