Audrey MONOT, International Training Manager IOMA Paris and Aude MORTEVEILLE, Trainer and Training Coordinator France IOMA Paris and Marine Arcondeguy, esthetician IOMA Paris Boutique.
Spring is the perfect season for scheduling a small skin detox.
Eliminate toxins renew shine !
A combination of made-to measure cosmetics, professional advice and healthy recipes… Discover all tips from IOMA Paris three skin experts!
How to do a detox remedy?

For cleansing the body… It's necessary to stimulate some of our internal organs which function in terms of managing and flushing out toxins
((which we can also call "waste") and harmful elements (which are substances that poison us, such as alcohol, cigarettes, etc…). Most importantly: :
The kidneys, liver, intestines, skin and respiratory passages. What goes on inside, one can observe from the outside.
For you, a new fresh and radiant face !
For that, while detoxing, it is important to:
– Limit polluting agents (cigarettes, coffee, tea, fast food, sources of stress…)
– Devote time toa daily and light physical activity (walking, bike riding, swimming).
Easy activity : Walking/Strolling which stimulates the abdominal area! Make sure to concentrate on your stomach during exercise by retracting in the pelvis and contracting your abs.
– Massage for facilitating purification . and the blood and lymph's circulations. Pine oil, renowned as an antiseptic and sudorific, induces the evacuation of toxins by the skin.
– Consume healthy meals for at least a few days, but for better results, try a few weeks.
The good vanity detox
By Marine from The IOMA Boutique

For beauty, a detox remedy should go through the following steps:
STEP 1 : DEEP CLEANSING
Above all, we place emphasis on deep cleansing : mask, exfoliate and purify all concerned areas!
THE WINNING IOMA TRIO :



Astringent Foam Toner ,
once a day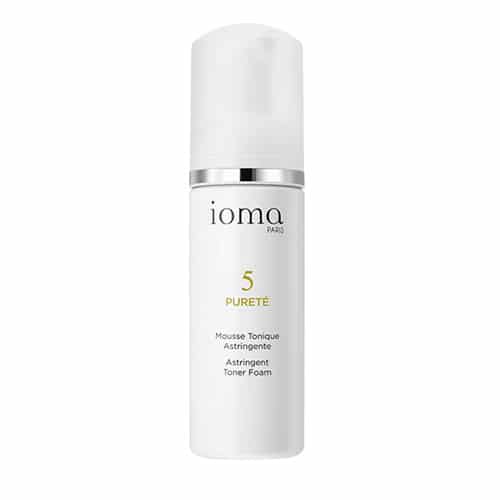 Gentle Exfoliating Emulsion,
exfoliate one-two times per week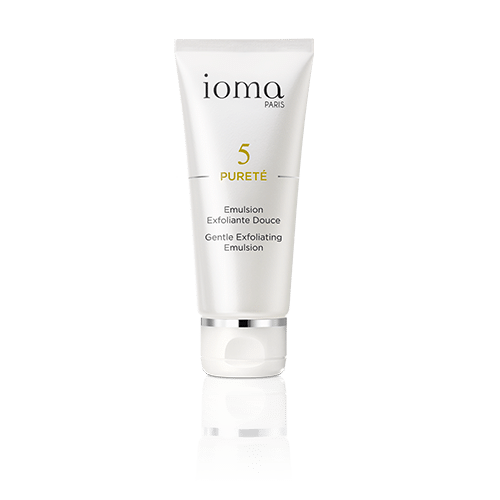 Absorbent Mask,
apply the mask on the entirety of the face
or on vulnerable areas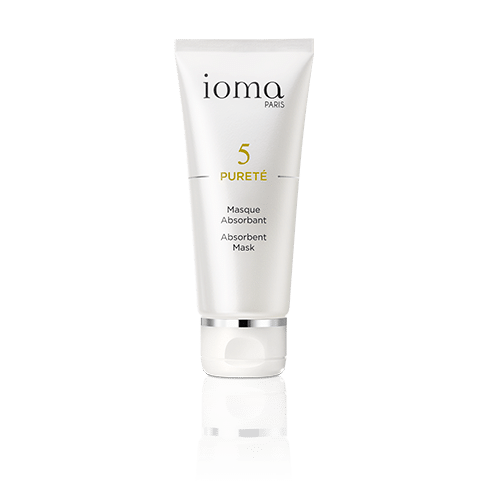 Do you know your skin ?
Maud is a lovely Belgian blogger who has discovered the IOMA diagnosis and its universe recently.
She gives us her feelings and shares her experience in a post published in her French blog "Adorable Emmerdeuse". ("Lovely Cheeky").
Check it out : Decouvrons mon vrai visage avec IOMA
STEP 2 : Optimizing Hydration
After a detox, you have to rebalance the skin with hydrating agents.
THE WINNING DETOX IOMA TRIO :



With The Youth Booster,
a two-in-one skincare which detoxifies
and deeply hydrates daily along.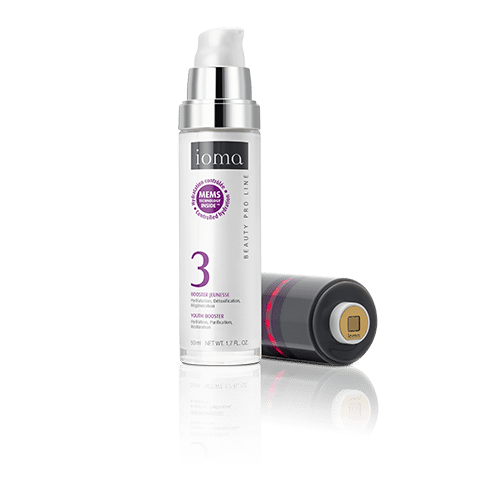 With Vitality Sleeping Mask,
two-three times per week.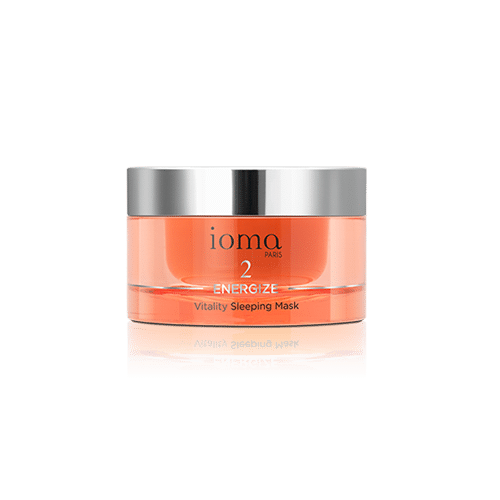 With Cell Protector,
each morning over your day cream,
apply this sunscreen SPF 50+ PA++++
in order to obtain a daily which will protect you
against environmental stress hazards.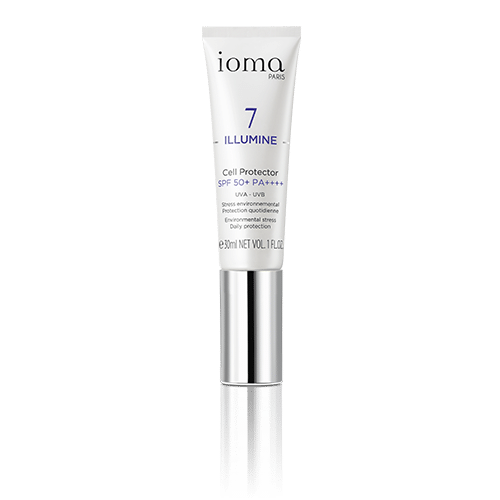 The vitamin jar for a super hydrated skin!
Don't miss the Lodoesmakeup Youtube video about this brand new IOMA product.
Check it out : 5 nouveautes du moment
Beauty detox tips from estheticians

Aude, our trainer asked certain skin experts to give us some of their detox secrets!
Adapt one's beauty routine (Sabrina from Saint-Germain en Laye)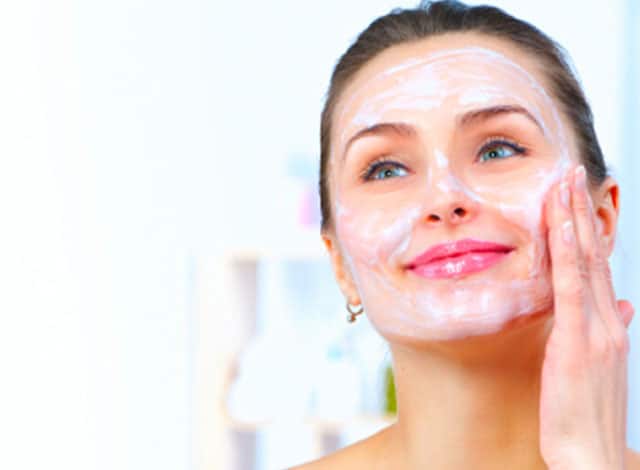 by counting on a good facial cleanser,
for eliminating impurities and all traces of pollution, followed by a decent mask to restore shine..
–
What to apply on the skin at night?
Iris knows IOMA for a couple of months… She has adopted Vitality Sleeping Mask. She gives us her night routine on her French blog "apprendre à rêver" ("learning how to dream).
Check it out : Night routine : les astuces pour un teint eclatant
Massage your face (Aurelie from Nimes)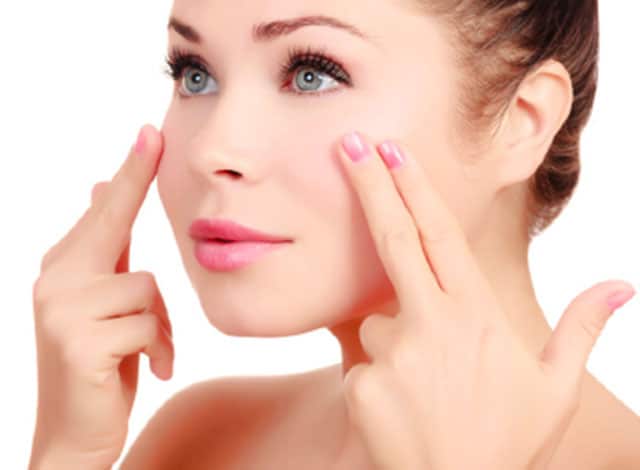 with a mix of household items (sesame oil and some drops of rosewood) in order to achieve a rosy complexion throughout the year.
Treat yourself to a grape juice remedy Claire from Paris)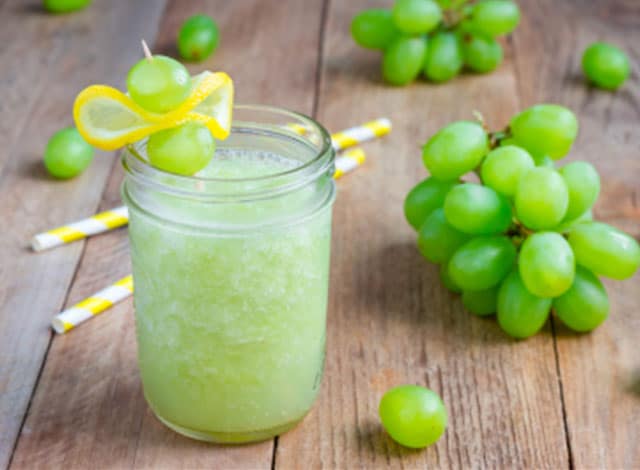 Every morning, put grapes and some detox juices on the spotlight as they combat against free radicals and avoid giving you a glum look!
Drink much more water (Claudine from Saint-Martin d'here)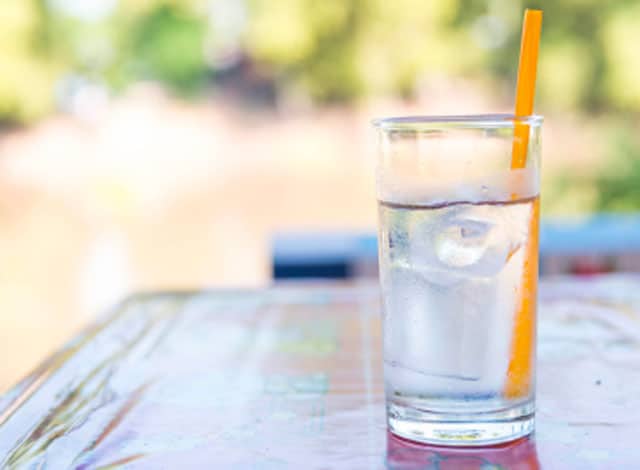 Water flushes away bad energy and allows the body to regenerate mechanics…So don't hesitate having a small bottle (of water) easily at your disposal.
Lighten your meals (Olivia from Paris)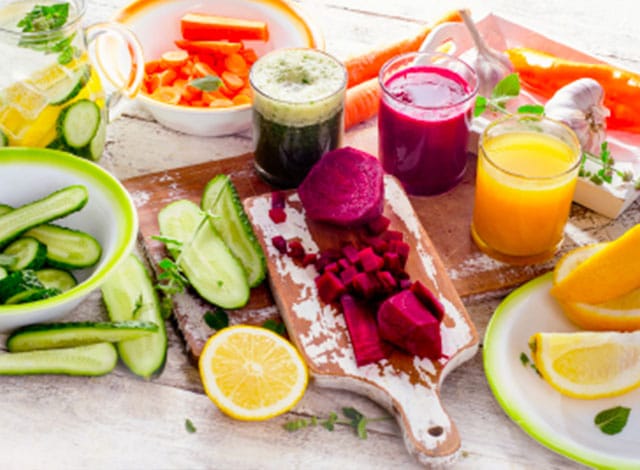 Avoid foods that are sweet, too fatty, meals with sauce and above all, alcohol!
Schedule a Turkish bath (Nina from Paris)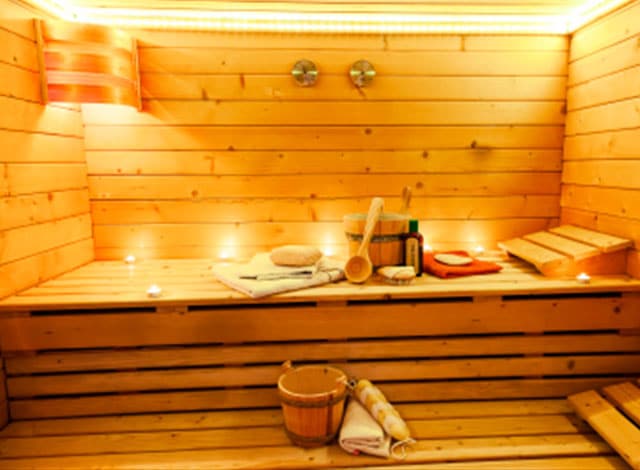 Hamman + complete cleansing with black soap… It is a different means of getting rid of your winter skin and ushering in the spring.
HOME DETOX TIPS :
Recreate the beauty effects of a Turkish bath at your very home thanks to the new Delightful Exfoliating Body Scrub which will allow you to rediscover a true baby's skin with all the sumptuous appeal!
Zoom on the Detox Menu by Audrey

In order to display an outward beauty, to flaunt anice complexion and a skin without imperfections, you have to carefully construct your meals and add much color! Eat healthily, avoid excessiveness in sweets and fats and give preference to vegetables which are particularly reputable for their cleansing and purifying properties (leek, artichokes). Another tip ? Take up root vegetables such as black radish. Thinly sliced (like carrots) in a salad, or with a vinaigrette accompanied with green apples. It can quickly put a swing into your meals. Another idea: Grapefruit. It's extremely low in calories and is a champion in terms of anti-cholesterol and diabetes. As for dessert? Kiwi! It's extremely rich in antioxydants and in vitamine C, the latter wich preserves the skin's crucial youth. That is also without forgetting yogurt for calming and rebalancing the intestinal flora.
In terms of beverages, lightly mineralized water in order to not tire out the kidneys during the process of evacuating toxins!
And concoct detox infusions with eucalyptus or lavender.