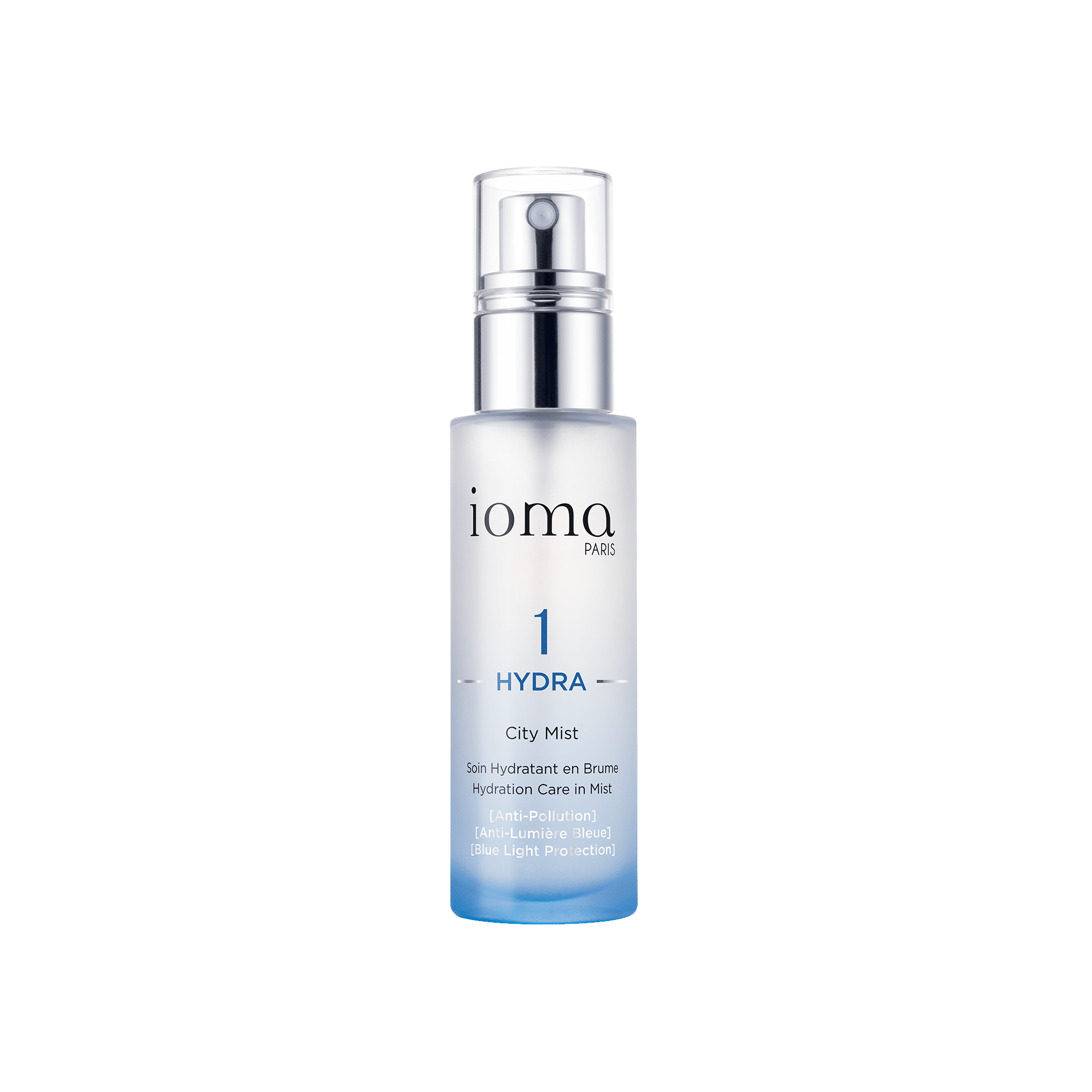 Hydrating facial spray. A simple gesture to moisturise the skin, replenish it and protect it against external pollution, including blue light waves.
FREE DELIVERY
from
$US120
, with parcel tracking.
See details
Details
IOMA City Mist is a hydrating facial spray that acts like a protective screen to keep your skin safe from the elements (sun, wind, cold) and external aggressions like pollution and blue light waves. After each use, the skin is better hydrated, softer and better protected. The tight feeling that sometimes appears during the day will disappear. Fresher and more radiant, the skin is replenished.
Texture
The smart formula and pump design create a micro-droplet spray for ultra-fast application at any time.
Usage tips
The morning after treatment and during the day, when the skin is starting to feel tight or dry, spritz 2 or 3 doses of the treatment onto the skin, then pat to blend if needed. Repeat up to 3 times per day.